Learn how to effectively engage with clients
Free tips and help
Find out the latest news from our sponsors and download event presentations, fund literature and see fund manager videos.

Please note, all information contained in the Events-Hub News Centre is for professional advisers only unless otherwise stated.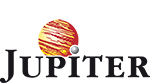 Jupiter Merlin Portfolios: Capturing performance in an uncertain world
We were invited to join Jupiter on their UK Merlin Portfolios roadshow earlier this month. Here, we share our updates on each session with key highlights and takeaways.
Read more here

First State Investments: Notes from the road: European Infrastructure
Andrew Greenup, Deputy Head of Global Listed Infrastructure, recently left a hot Australian summer to fly into a cold European winter where he spent a week on the road researching local infrastructure.
Read more here
The anatomy of defensive returns
This paper analyses the performance of our flagship portfolio in falling global equity markets and it concludes that the underlying characteristics of listed infrastructure, combined with active management, enabled the portfolio to preserve capital in falling markets on most occasions.
Read more here
Is time more valuable than money?
In this travel diary Peter Meany, Head of Global Listed Infrastructure, explores the tangible value of time through three case studies of good infrastructure, including toll roads in Melbourne (Transurban), an airport in Tijuana (Grupo Aeroportuario del Pacifico) and mobile towers in Dallas.
Read more here
Infrastructure as a hedge to inflation (or deflation)
Inflation protection remains a key objective for investors. Negative inflation (or deflation) is an imminent concern in many countries, particularly for defined benefit pensions with eroding asset values mismatched to rising liabilities. In the longer term, many defined contribution pensions and sovereign wealth funds continue to target returns of inflation plus 5%. The failure of global equities to deliver this hurdle over long time periods is driving institutional investors to enhance portfolios and seek alternative investments, including infrastructure.
Read more here
Be first and be lonely
The combination of regulated earnings and natural gas is currently very much in vogue. This is a positive for National Grid as it looks to sell a majority stake in its UK gas distribution network.
Read more here
Scandinavian mine and smelter
I recently ventured into Scandinavia to visit mines in Finnish Lapland and a zinc smelter in Norway. Lapland is not only the home of Santa Claus and reindeer, it also contains varied rich geology that hosts numerous minerals, including gold, nickel and copper.
Read more here
Sandfire's sustainable solar scheme
Peter Mangano recently visited Sandfire Resources' DeGrussa copper mine in Western Australia. The company has had some recent success in finding additional copper resources adjacent to the existing mine. It has also had some success in being the first mining operation to install a fully integrated solar power farm to complement the diesel station which, to date, has been the traditional source of power for remote mining operations.
Read more here
Planes, trains and automobiles
Andrew Greenup has recently spent two weeks in Europe on planes, trains and automobiles visiting infrastructure companies, assets, analysts and investors in London, Paris, Madrid and Edinburgh. He also attended a Latin American investment conference while in London.
Read more here
Latest News
Upcoming Events
Weekly Market Updates
Latest Business News 2019